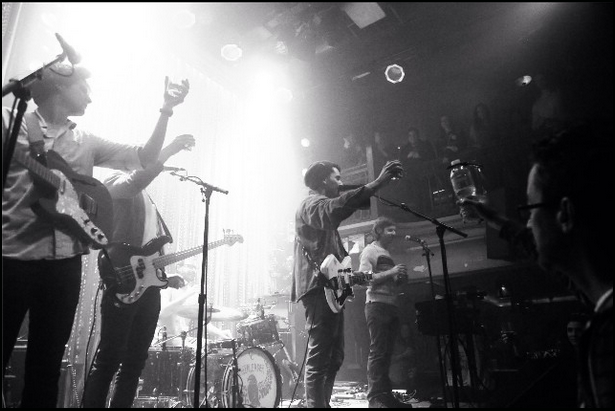 Before we turn the page to 2015, we wanted to take just a moment to thank you all for the best year of Cheerleader yet. This was the most insane, jam-packed 12 months we've ever had, and it's all thanks to the tremendous support we've had from all our families, friends, and fans. We kicked off the year with a recording trip to LA with some amazingly talented individuals. What came from it is something that we'll always cherish, and we can't wait to share with the rest of you in 2015! From there it was off to SXSW, where we gorged on Tex-Mex and new bands – a winning combination if ever there was one.
After a week of vodka tonics and every meal in burrito form it was off to the UK. We'll skip the British food, but wow, talk about a crowd. We played some of the most fun shows we played all year over there, including one festival date opening for Charli XCX, which seems pretty weird and amazing in hindsight. We also shared a stage with the Hold Steady for a few dates and they delivered a truly inspiring set every night. 
This fall saw the release of our debut EP, On Your Side, and our first proper US tour opening for the most excellent Colony House and Knox Hamilton. Everyone was super-cool and really nice, and we got to stay at some pretty rad places. Lessons learned on the road: bring a big stuffed animal in lieu of a pillow, rest stop pushups help maintain rock hard bods, and Nyquil is an elixir of the gods.
Finally, we capped off the year with a local show at Johnny Brenda's with our friends in Louds and Dream Safari. Thank you all for making that such a special night. We'll do it again real soon.
This past year will be tough to top, no doubt. But fortunately, we've got a good head start on 2015. You can expect a few exciting announcements in the coming weeks, but until then, we'll gladly raise a glass to 2014 and to all of you.
 Mahalo,
 Chris & Cheerleader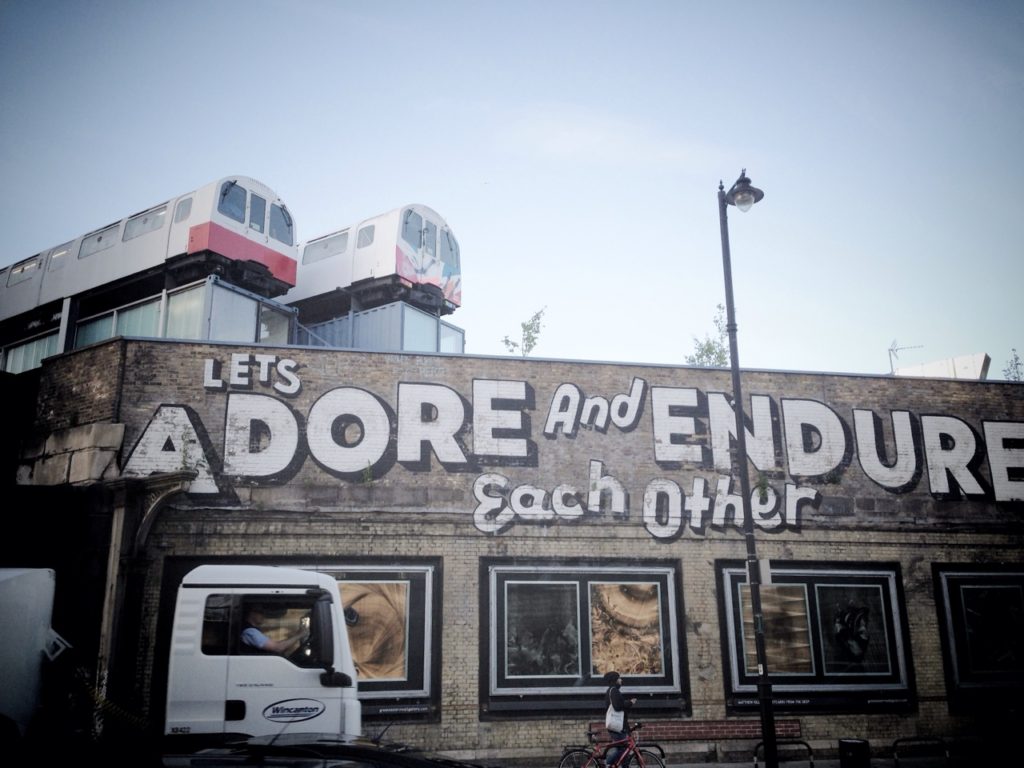 Hey all!
We are back from the UK and putting some finishing touches on our next release while also preparing for some local shows. The next one is June 7th at Boot and Saddle on Broad Street. We are psyched to be playing with Philly bands Langor and Dream Safari and to share some brand new songs with you!
Our UK schedule was jam packed. We played 7 shows in 8 days with only two days off. We explored museums, worked on the record, and when we had time we went out for a "pint" or two. We traveled the countryside playing music together and life was just like a dream.
We made many new friends in England and we were reunited with some old ones. Thank you all for being so supportive! It was incredible to feel so much love so far from home. Thanks to The Hold Steady too for taking us with them on the road for a couple shows. In Manchester we were able to watch from side stage as they awed a sold out crowd at Academy 3. They were amazing and they put EVERYTHING into their music. They're the real deal. We also opened for a new Canadian band called Alvvays, and if you don't know who they are yet, you should definitely get familiar!
The NME stage at Corn Exchange for the Great Escape Festival was the high point of the journey. We pulled up to the venue and the streets were flooded with people. There was so much electricity and excitement in the room — I know all the guys in the band will remember that show for a very long time.
British Bests:
The coffee (its just better)
Beans for breakfast
The view of Tower Bridge
The accents
P.S. thanks to our uk tour manager rob roberts. he was guide and we couldn have done it without him
P.P.S. – for those who didn't catch us this time through, don't worry. we promise we'll be back!
Cheers!
-Paul